Client Testimonials
What our clients are saying about us ….

Sarah Kieran has been giving legal advice to COCO for decades. She deals with contracts, content and everything in between. She fully understands our complex industry and our varied content. We have confidence that our significant slate of programming, from documentary to reality to entertainment, is legally robust, carefully and sensitively managed, without loss of production value.


MediaLawyer and Sarah have been trusted legal advisors on our telly productions for over two decades now. As factual and factual entertainment specialists we have our fair share of tricky and challenging projects. Sarah has always kept us on the right side of the line – on the edge sometimes – but never falling over. 


Sarah has worked with Green Inc and Rare TV for several years helping make our Crimecall series for RTE. It is a tricky show legally and needs a lot of skill and care. Not only does MediaLawyer protect us by dealing with every detail professionally, but Sarah also manages to make their approach feel personal and they are a joy to work with. We are in no doubt they are on our side.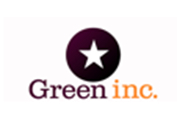 MediaLawyer has been providing legal services to Tyrone Productions for over 10 years. Sarah advises on all our contracts, as well as being very accessible to all our producers. It gives us comfort to know that any potential issues are addressed without losing any of the key narrative or production values. 


Broadcast and media law can be confusing, but Sarah always makes it clear, relevant and engaging.