Principal: Sarah Kieran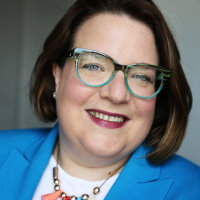 Sarah Kieran is an Irish qualified solicitor who cut her teeth as a media lawyer in the Irish public service broadcaster, RTÉ, for six years, working mainly on pre-publication advice, litigation and broadcasting regulation. She then moved to Brussels to work in European regulation and policy making.
Sarah has particular expertise in pre-publication clearance advice and media related litigation. She has worked on many of the flagship current affairs and factual programmes produced in the Irish market. She has also been involved in many high-profile litigation actions for defamation, breach of privacy and copyright infringement.
On Sarah's return to Ireland she worked variously with MediaLawyer, Solicitors during the firm's set up stage, in a policy-development position with the Central Bank and The Mary Robinson Foundation – Climate Justice on human rights related issues. She then re-joined Media Lawyer in January 2015, became a Partner in 2016 and took over the firm as Principal in January 2021.
Sarah has delivered in-house legal training programmes in RTÉ and also has extensive experience lecturing in media law  having  worked as a Media Law lecturer in DCU. She has also provided guest lecturing in her alma mater, NUIG, DIT, DKIT and for Learning Waves Skillsnet.
Sarah is a graduate of NUIG (BA LLB), has a Masters in International Relations from DCU and a diploma in legal French from the Parisian Chamber of Commerce.
Consultant Solicitor: Andrea Martin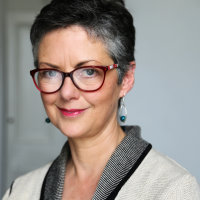 Andrea Martin is an Irish qualified solicitor who has practiced exclusively in media law since 1998 and is recognised internationally for her expertise in the area. She advises a large number of the leading Irish independent production companies, writers, musicians, publishers and is the "go to" person on all their legal requirements. Considered by many as their "in-house" counsel, she provides them with practical, solutions-focused advice in the fast paced environment that is the media industry. She has advised large corporations on reputation management issues including the provision of social media and data protection auditing services. For more on the services provided by MediaLawyer see here.
Andrea is author of Quick Win Media Law Ireland: Answers to your top 100 Media Law Questions. It is aimed at those who work in the media industry seeking quick and practical answers to legal questions they encounter day-to-day. Written for non-lawyers, it is useful to public relations, advertising, publishing and digital media professionals faced with legal queries arising in their work. It is also a valuable resource for non-specialist lawyers and their clients when faced with a media-related question. Students on media or related courses will find a plain English explanation of the legal principles they will learn about in media law modules.
Andrea started her career in general practice working mainly in litigation and employment law. She brought this experience with her when she worked for a number of years as part of the in-house legal team for Ireland's Public Service broadcaster, RTÉ, standing in for a time as the head of department, before returning to private practice in 2003. She has also spent some time as in-house solicitor for the Irish-language State broadcaster, TG4 and acted for several years as Media Law Consultant with Eugene F. Collins, Solicitors in Dublin.
Training is an integral part of MediaLawyers services and Andrea has built up a wealth of experience in this area. For a number of years she was a part-time lecturer in media law at National University of Ireland Galway and is currently a Legal Trainer with Learning Waves Skillsnet, the leading provider of training for the Independent Commercial Radio Sector in Ireland. Andrea also provides guest-lectures and bespoke training in media law for her clients and event organisers.
Andrea is a graduate of Trinity College Dublin (BA Legal Science (Hons), Law 1981). She is an Executive Director of MediaforBuyers™ and a Director of Fís na Maolaoíse Teo t/a Cinemobile, Ireland's first mobile cinema. Andrea is a Member of the Law Society of Ireland and the Dublin Solicitors Bar Association.
Consultant Solicitor: Simon Shire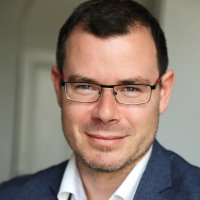 Simon Shire is a Consultant Solicitor with MediaLawyer.
With a background in general practice and third-level law lecturing, he advises a range of clients (from music artists to record labels, film producers, directors, writers and crew) on various entertainment and media law issues arising in television, film, dance and stage productions including: IP, privacy and data protection law generally; insurance; development, production and distribution agreements; creator and performer rights, and music copyright/licensing/clearance.
With a particular emphasis in all things music, he is a member as artist and music producer with IMRO and Phonographic Performance Ireland. Simon serves as a board member of The Seamus Ennis Arts Centre in Naul, Dublin and guest lectures in film and IP law.
Administrator: Caroline Martin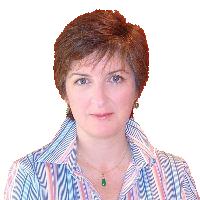 Caroline Martin looks after all of MediaLawyer's administrative and accounts matters. She honed her organisational skills working for many years at the most senior level in the Irish public relations industry, running her own consultancy firm.